How to Start a Successful Online Fashion Business
To start a successful online fashion business, it's important to create a solid business plan and set realistic goals. This should include research into the market and potential customers, as well as what products you will be offering. It is also important to develop an effective marketing strategy that will help you reach your target audience.

Additionally, you should invest in quality website design and establish an e-commerce platform for selling your products. You may also want to consider partnering with other businesses or influencers who can help promote your brand. Finally, focus on providing excellent customer service so that customers feel comfortable buying from you again in the future.

By following these steps, entrepreneurs can ensure they have all of the necessary elements needed for success when starting their own online fashion business.
Research the Market: Before starting an online fashion business, it is important to understand the competitive landscape
Conduct market research to identify trends and target customers in order to develop a unique value proposition for your online store
Choose Your Product Offering: Once you have researched the market, decide what types of products you will offer on your online store
Consider offering both men's and women's clothing or focus on one demographic if that suits your business model better
Also consider accessories such as jewelry and shoes for additional revenue streams
Establish Distribution Channels: You will need reliable distribution channels in order to get your product into customer hands quickly and efficiently with minimal overhead costs associated with shipping and fulfillment services
Research various delivery options including drop-shipping arrangements or third-party vendors who can provide cost effective solutions depending upon size of orders etcetera
4 Develop an Online Storefront : Now that you have chosen a product offering and set up efficient distribution channels, it is time to create an attractive website storefront so customers can easily browse through products available on your store; choose payment plans; select size/color combinations; apply filters etcetera
Selecting an ecommerce platform like Shopify or WooCommerce allows easy customization of a website without any coding knowledge required from users end
5 Start Promoting Your Business : After setting up everything else, its time now to start promoting your new venture using different digital marketing strategies such as SEO optimization , content marketing , social media promotion , email campaigns etcetera
These strategies will help increase visibility of brand along driving sales for same
How To Start A Clothing Line Business Online in 2023 (For Beginners)
Is an Online Fashion Store Profitable?
Yes, an online fashion store can be highly profitable. With the right strategy and approach, you can make a lot of money selling apparel and accessories on your own website or through third-party marketplaces such as Amazon or eBay. The key to success with an online fashion store is to have a well-defined target audience, offer competitive prices for quality products, ensure fast shipping times, provide excellent customer service and create effective marketing campaigns to reach potential customers.

Moreover, making sure that your website design is attractive and easy to use will go a long way in helping you grow your business. Finally, staying up-to-date on trends in the industry will help you stay ahead of the competition so that you are always ready when it's time for customers to shop!
How Much Does It Cost to Start a Clothing Business Online?
Starting an online clothing business can be a great way to make money and express your creativity. While it may seem intimidating, the cost of launching an e-commerce store is surprisingly low compared to other types of businesses. The actual startup costs vary greatly depending on factors like how much inventory you'll need, what kind of payment gateway you use, and whether or not you outsource any design or development work.

However, in general, most entrepreneurs find they can get their business up and running for under $2,000. This includes basic expenses like web hosting ($10-$15/month), domain name registration ($10-$20/year), merchant account setup fees (from $0-$500+ depending on provider) and SSL certificates (from $50-$150/year). You'll also likely have one-time costs for things like branding materials—logo design starts around $100 but could go as high as several thousand dollars if you want something more elaborate—and product photography.

Of course, don't forget about the ongoing expenses that come with running any type of business such as taxes, advertising & marketing expenses etc., so be sure to factor those into your budget too!
How Much Money Can You Make Owning Online Clothing Store?
Owning an online clothing store can be a profitable and rewarding endeavor. With the right business plan, marketing strategy and dedication, you can make a great deal of money over time with your online clothing store. Depending on your target market, you may find that many customers are willing to pay premium prices for quality items in order to stand out from the crowd.

As such, it's important to source high-quality products that will last for years without needing repairs or replacements. Additionally, you'll need to invest in digital marketing strategies like SEO and social media campaigns in order to drive traffic to your website and increase sales. With enough effort and research into what works best for your particular niche market, there is no limit as far as how much money you could potentially make owning an online clothing store.
How Can I Start Selling Clothes Online from Home?
If you're looking to start selling clothes online from home, it's easier than ever. All you need is a computer and an internet connection to get started. The first step is to decide what type of clothing you will sell – this could be vintage or pre-loved items, handmade creations, or items purchased in bulk from retailers.

Once you've made your decision, the next step is to find reliable suppliers who can provide quality products at competitive prices. It's also important to create an attractive website that accurately reflects your brand and product range so that customers can easily browse through available items and make purchases with confidence. Finally, use marketing tools like email campaigns and social media posts to spread the word about your business and attract new customers.

With a bit of hard work and dedication, setting up shop online shouldn't take long – before long you'll be running a successful ecommerce store from the comfort of your own home!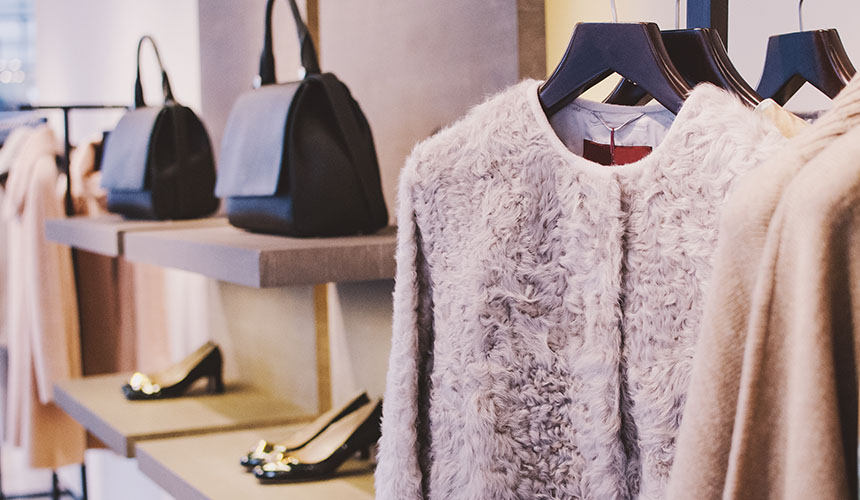 Credit: blog.styliafoe.com
How to Start Online Clothing Business from Home
Starting an online clothing business from home is a great way to break into the fashion industry and bring your own unique style to the world. With minimal start-up costs, you can build your own ecommerce site and begin selling items right away. To get started, research what type of clothing brands are popular in your market, create designs that stand out from the competition, source quality materials at affordable prices and set up an ecommerce website.

Once you have all these pieces in place, it's time to launch your business with strategic digital marketing campaigns and effective customer service practices so that customers keep coming back for more!
How to Start a Small Clothing Business from Home
Starting a small clothing business from home can be daunting, but it is also incredibly rewarding. You will need to consider important factors such as what kind of items you'll sell, where you'll source materials and products, how much capital you have available for start-up costs, whether or not you plan to manufacture your own items or purchase them wholesale from another company, and how you will market and advertise your business. Taking the time to research these topics thoroughly in the beginning stages of planning can make the process much easier down the road.
How to Start Online Clothing Business on Instagram
Starting an online clothing business on Instagram is a great way to reach potential customers from all around the world. To get started, you'll need to create an attractive Instagram profile with engaging content and high-quality product photos that showcase your items in the best possible light. Additionally, hashtags can be used to target specific audiences for maximum visibility and engagement.

Finally, you should include relevant links in your posts so followers can easily click through and purchase items directly from your website or other shopping platforms. With some dedication and creativity, launching a successful online clothing business on Instagram is completely within reach!
How to Promote Online Clothing Business
Promoting an online clothing business can be done through a variety of channels, such as social media, email marketing campaigns, SEO optimization, and content marketing. Social media is one of the most efficient ways to reach out to potential customers. Creating quality content that resonates with your target audience will help you build relationships and increase brand awareness.

Additionally, leveraging influencer marketing will give you access to their networks and create more visibility for your business. Lastly, search engine optimization (SEO) is key in directing relevant users to your website so they can discover your products.
How to Start an Online Clothing Store With No Money
Starting an online clothing store doesn't have to be expensive. With some creativity and hard work, it is possible to launch a successful clothing business with no money. Consider partnering up with existing clothing brands or try dropshipping products from other stores.

Additionally, free platforms like Shopify offer basic features that can help you get your store off the ground without having to invest in costly software solutions. Finally, make sure you leverage social media and SEO tactics to promote your new business and reach more customers.
Online Clothing Business Ideas
There are many online clothing business ideas that can be explored. From creating and selling custom apparel to starting a resale shop, the possibilities are endless when it comes to launching an ecommerce venture in this industry. You could also consider dropshipping for items such as t-shirts, sweatshirts, or accessories.

With the right strategy and marketing plan in place, you can build a successful online clothing business with minimal upfront investment.
How to Start an Online Clothing Store Without Inventory
Starting an online clothing store without inventory is possible and can be a great way to break into the fashion industry. Dropshipping services are an efficient, cost-effective way to get started because they provide access to wholesale items that you can list on your website without having to stock any products or manage fulfillment. With dropshipping, customers buy directly from your website and their orders are shipped directly from the supplier.

This eliminates the need for you to purchase large quantities of inventory upfront and allows you more flexibility in managing your business.
How Much Does It Cost to Start an Online Clothing Store
Starting an online clothing store can be a great way to make extra income, but it is important to understand the upfront costs. Generally speaking, the startup cost of launching an e-commerce business will range from $2,000 – $20,000 depending on what type of website platform you use and other factors such as marketing expenses. However, there are many free or low-cost options available for entrepreneurs who are just starting out.

If you're willing to put in some time and effort into building your own website from scratch with open source platforms like WordPress or WooCommerce then your initial costs could be much lower than if you decide to hire professionals to set up a custom site for you.
Conclusion
Starting an online fashion business can seem daunting, but with the right tools and knowledge, it's possible to create a successful venture. You'll need to have a detailed plan, marketing strategies and ways to handle customer service inquiries. Don't forget that your website is key in creating an attractive presence for potential customers.

Finally, keep up with trends and be sure to stay on top of technology changes as they come available. With dedication and hard work, you can make your online fashion business dreams become a reality!